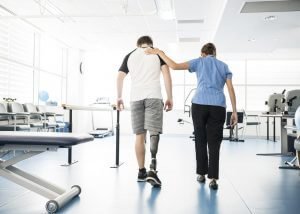 A Durable Medical Equipment Surety Bond is a license and permit surety bond required by the Centers for Medicare & Medicaid Services (CMS)  for all suppliers of durable medical equipment, prosthetics, orthotics and supplies (DMEPOS). Examples of DMEPOS supplies include items such as blood glucose monitors, hospital beds, nebulizers, oxygen delivery systems, and wheelchairs. Suppliers generally will be required to post a $50,000 durable medical equipment surety bond. Separate durable medical equipment surety bonds are required for each National Provider Identifier (NPI) obtained for DMEPOS billing purposes.
A Durable Medical Equipment Surety Bond may be referred to by different names:
Purposes of a Durable Medical Equipment Surety Bond:
limit the Medicare program risk to fraudulent suppliers
enhance the legitimacy of the Medicare enrollment process and current suppliers
ensure the Medicare program is indemnified for erroneous payments resulting from fraudulent or abusive supplier billing practices
ensure Medicare beneficiaries receive reasonable products and services from legitimate suppliers
The DMEPOS surety bond requirement became a final rule in the Federal Register on January 2, 2009. Certain suppliers may be exempt from the new requirement.
See also "Dentists must comply with new DMEPOS bond rules."